2019 has been the worst so far. It's felt like just one hit after another. From twitter troubles to website troubles to Dom Mal's dog nearly dying of cancer, things have not been good. But, as always, your Mistress is the Queen of turning things around and making them end up in My favor.
Toward the very beginning of January, some stupid jealous bitch got My Twitter with 10,000 followers banned. I don't know for sure who it was, but I have My suspicions. I won't name names because I don't play femdom drama bullshit. Suffice it to say, regardless of what anyone tries to tell you, there is no "femdom sisterhood." It's every bitch out for Herself. Sometimes working relationships are formed, but there are honestly only 2 Dommes I can think of that I would call My friends (not including those that I mentored of course).
But now I have a new Twitter, and honestly it's been pretty liberating. I'm already at 100+ followers and gaining more every day. I even got to submit a new commercial to the amazing In Bed With Doctor Sue podcast. Listen to it so that you can be mindfucked by My commercial too! It's a great podcast full of important information about the truth behind brainwashing, mindfuck, hypnosis and hypnodommes in general.
In Bed With Doctor Sue - The Truth About Erotic Hypnosis
And be sure to add My new twitter to your list and keep up on all the sexy goings on in My life as well as the latest updates from Me. Unfortunately, this means a few functions of this website are not currently working. Namely, all the pictures and links to tweets from My old twitter. I will be starting the painstaking process of going through each and every one to remove broken links and redirect to non-broken images as well, but it will take a long time so bear with Me.
Rate My Tiny Penis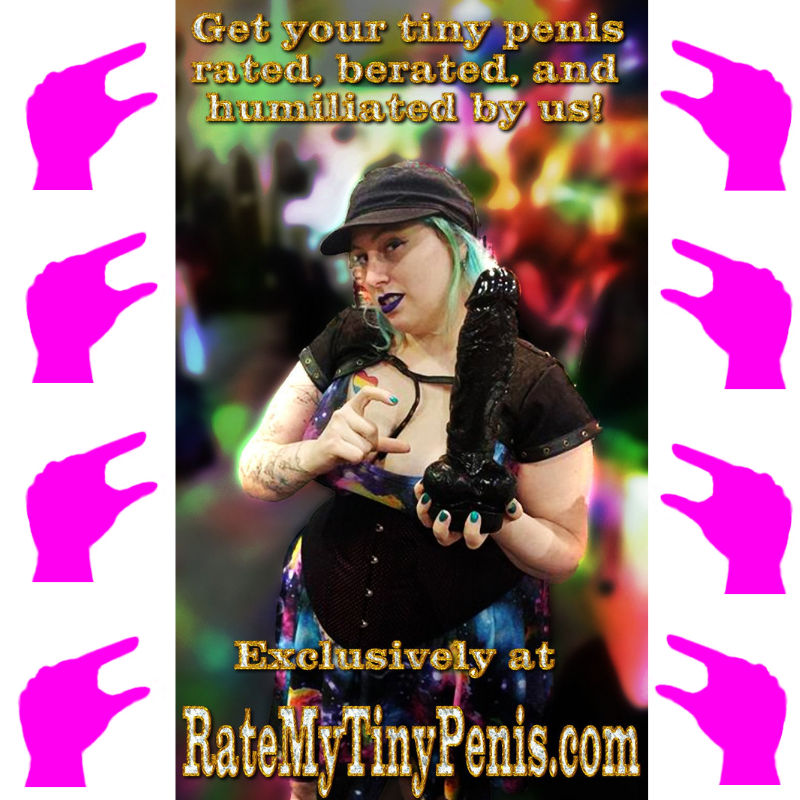 In the second huge blow that has hit just this year so far, Rate My Tiny Penis is down due to a glitch in the rating plugin that I have been using for years. Sparing you the jargon, the error has made it so that My hosting plan refuses to host the plugin anymore. I'm working on it, but, shocking absolutely no one, Godaddy has their thumbs up their asses again. My plans are to jump ship as soon as all the problems are fixed and transfer everything to either a private server or a new hosting company in general. Keep an eye on My twitter. I'll be sure to post an update when the site is back up and running.
National Sock Day
One of the few high points I've had lately has been National Sock Day way back at the beginning of December. Naturally, all My foot addicts had to pamper and spoil My Perfect Feet with new socks and stockings in celebration. As a thank you, I've made this free hypnotic clip featuring all of the special socks and stockings they have bought for Me, along with the added bonus of My sweet little davros's girlfriends at the very end. Watch the full video on My website blog! And hang in there, davros, you'll be meeting your girlfriends soon… I promise… ;3 If any of you want to add to My growing collection, My wish list and other tribute methods can be found on My tribute page.
Rings of Royalty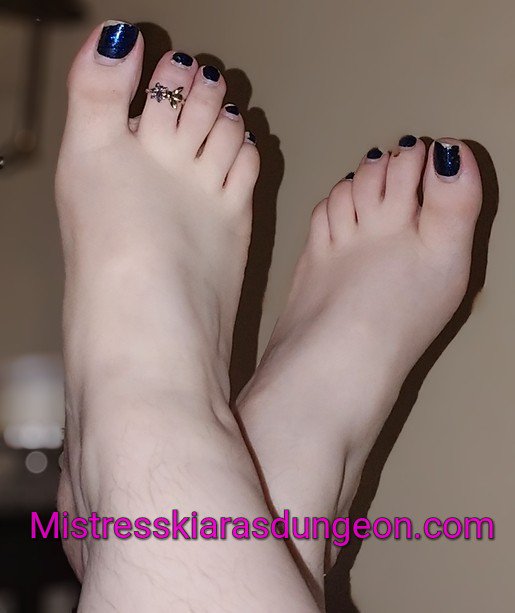 One of My poor, addicted, foot boys has been so in love with My Perfect Feet lately that he purchased an adorable little toe ring for My Royal Toes. It's My first one – I always thought they were a little silly and a bit uncomfortable, but I have to say, I like this one. It's small and cute, and it's not uncomfortable at all. Oh, and of course, telling My poor little 'superman' to "Kiss the Rings of Royalty" seems to ROYALLY fuck with his head lol.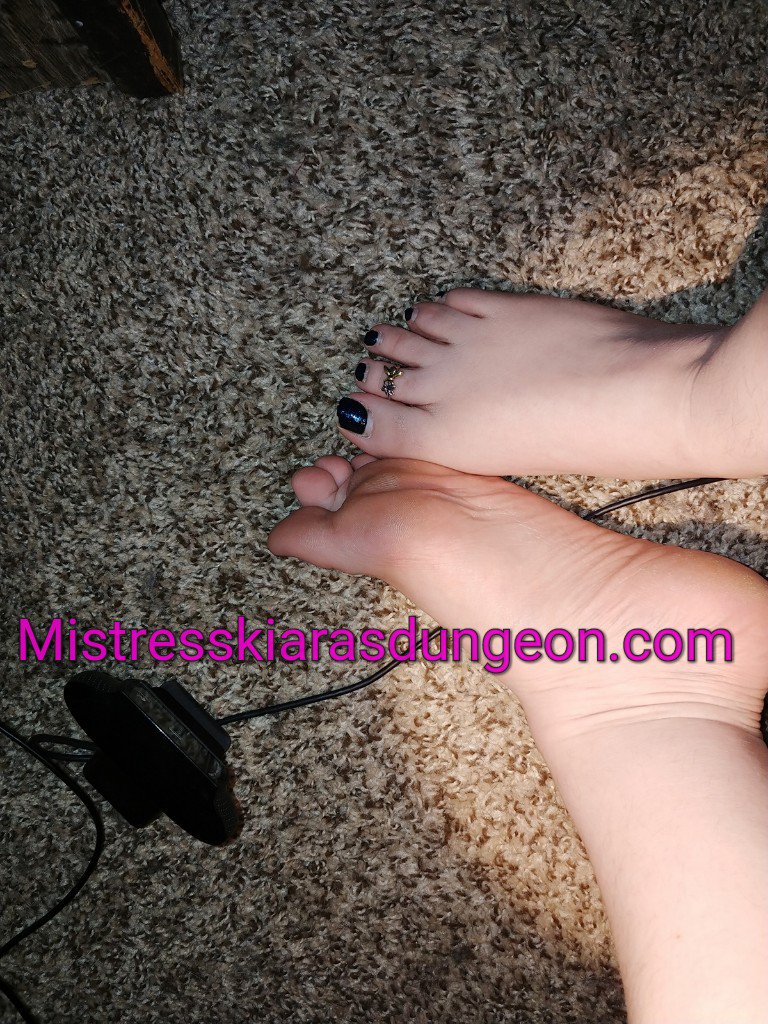 In fact, he is so thoroughly infatuated with Me that he has started a blog in My honor. I've read more than he's posted, and all of it is truly great! he has such a deep insight on the inner workings of an addicted sub, since he is one himself. The funniest thing is, even though he knows he's so thoroughly addicted to My Perfect Feet, he can't help but beg to serve them every single day. he messages Me on twitter daily, even begging to be cucked by My boyfriend's feet and buying him some expensive socks too!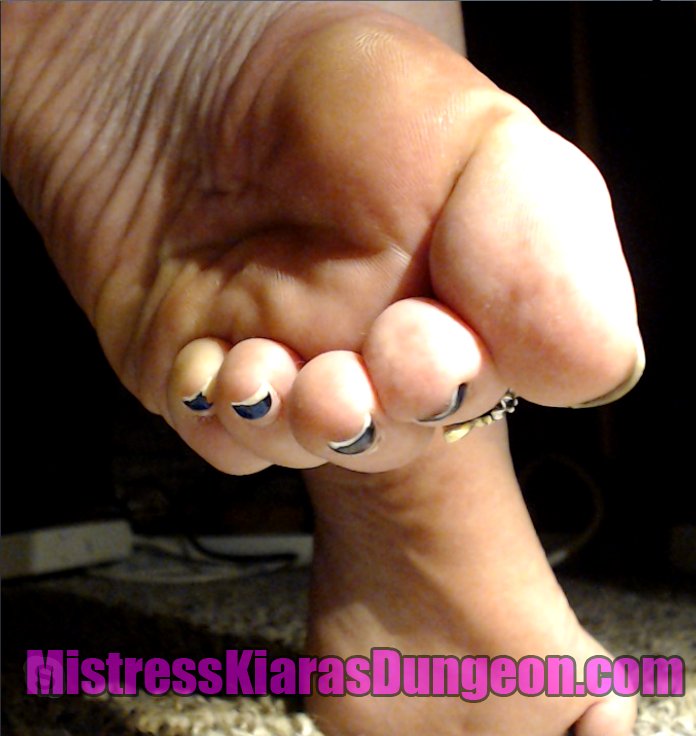 So everyone go check out his new blog. Follow him, like & comment on his posts, etc. Let him know how adorably pathetically insightful you think he is on all of his musings. I know I will be ;3
So what are you waiting for, puppet? Book a session with Me now! I look forward to playing with you all soon…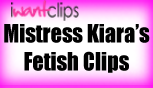 —Connect With Me—
Main Website: Financial Domination Queen Kiara
Serve Me and My Friends: Pretty Punk Princesses
Amazon wish list: http://www.amazon.com/wishlist/3C5E4AZCW0649
Follow me on Twitter: @HypnoFemdom
email: dominakiara@gmail.com