Happy Valentine's Day, pets! It's time for some sexy updates. And these are EXTRA big updates too...
New Piercing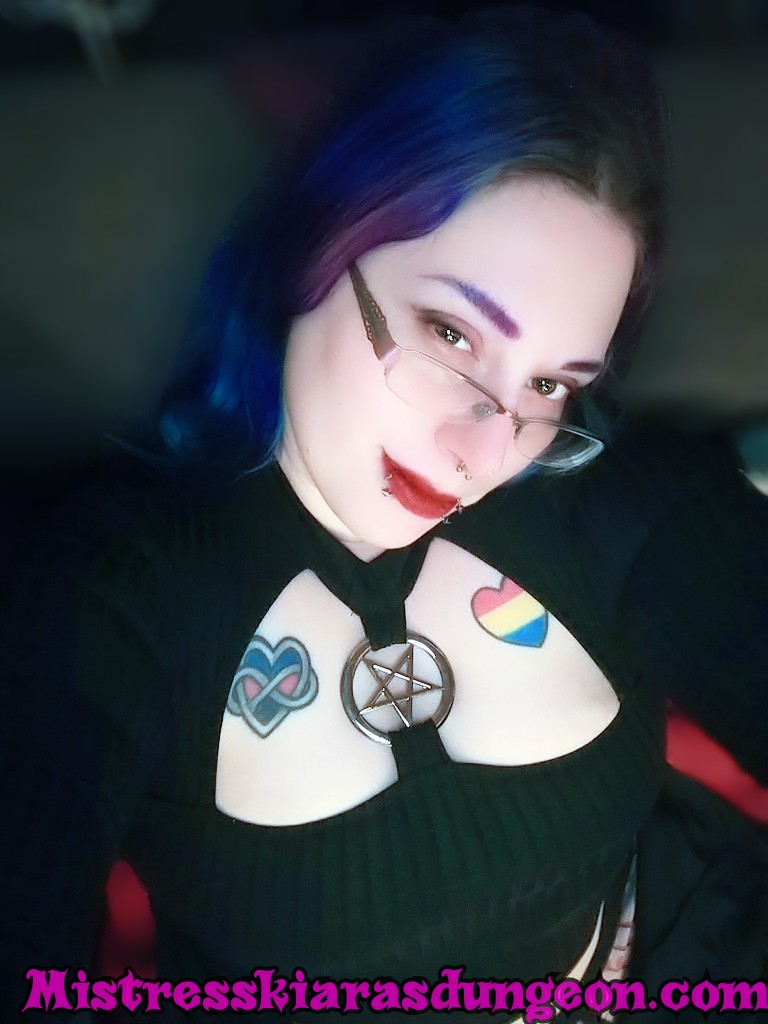 First off, I finally got My septum pierced! I've been wanting it for a while now (ever since I downloaded Snapchat and started playing with their stupid filters lol!) but I finally just did it! On the night of the full moon, I always go to a local witchy shop for a Full Moon Ritual. This time, I left early and went to a local tattoo shop (not the one that almost killed Me last month, don't worry xD). I had intended to simply book next month's tattoo appointment for doughboy and Myself, but the piercer who pierced My lips was there and we got to talking about how I'd been thinking about getting My septum done. He asked if I had $70 (which, of course, I did) and I just went for it!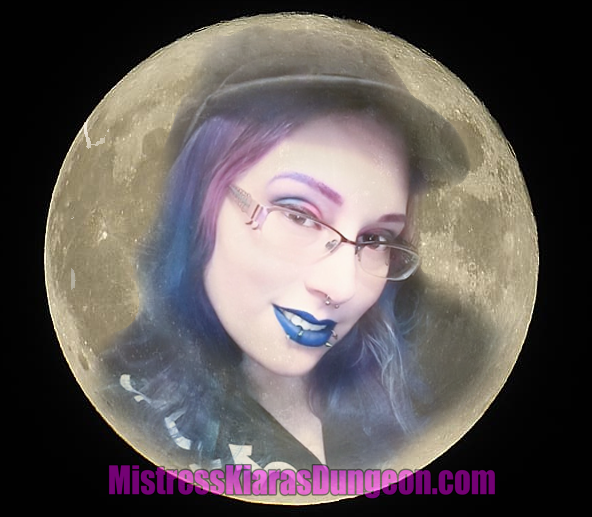 The full moon was in Leo this month, which is a fire sign. It projects self-confidence, flamboyance, power, and impulsiveness. I'm an Aries/Taurus cusp (Aries being another fire sign) but I also have Aries in Jupiter as well as Sagittarius in Saturn and Uranus, so I'm quite effected by this fiery moon, it seems. I let Dave take Me back (after I filled out the paperwork), laid back on the table, let him pierce Me, and then walked across the street to ritual at Evenstar's lol! It was a HUGE rush, and nowhere NEAR as bad as the lips. And, of course, it looks ADORABLE on your Mistress ;3
Valentine's Day Celebration of a Goddess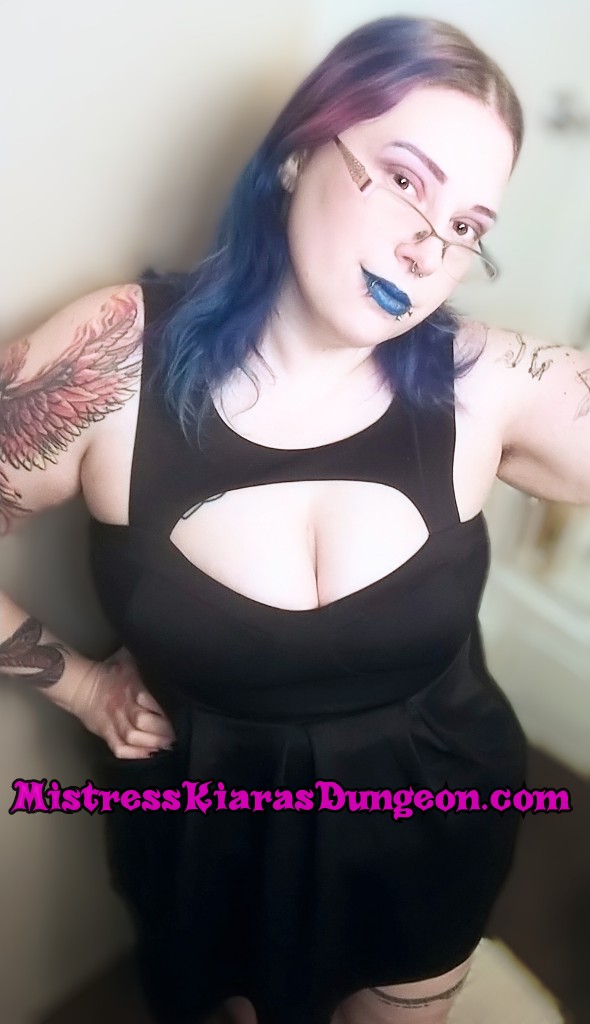 How does a Mistress who is polyamorous celebrate Valentine's Day? Well, I'll be honest, it gets a little complicated lol. This year, I chose to celebrate with BF-2 on Febraury 11th, just a couple days early. I have to say, your Domme knows how to work it when it comes to dressing up My sexy curves and doing My stunning goth makeup for special occasions! I often wonder why I put so much effort into it when I know he's just going to fuck Me silly and it'll all melt away, but I digress...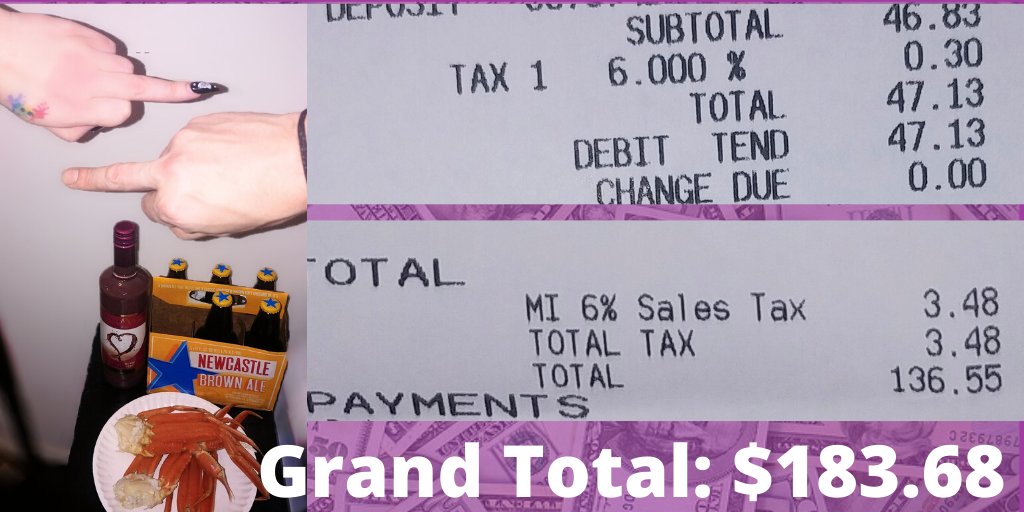 We started the evening by going shopping together. Along with many other things, We got Him a 6 pack of one of His favorite beer brands, Me a bottle of some chocolate strawberry wine that's TO DIE for, and 3 lbs of snow crab legs. The grand total, including condoms and lube of course, came to $183.68 for the whole evening. He's an AMAZING cook, so He made the crab for Us and then we snuggled and... Well... I'm sure you can figure the rest out... lol! If you want to be a part of Our celebration, feel free to message Me for instructions on how to properly reimburse.
Presents From doughboy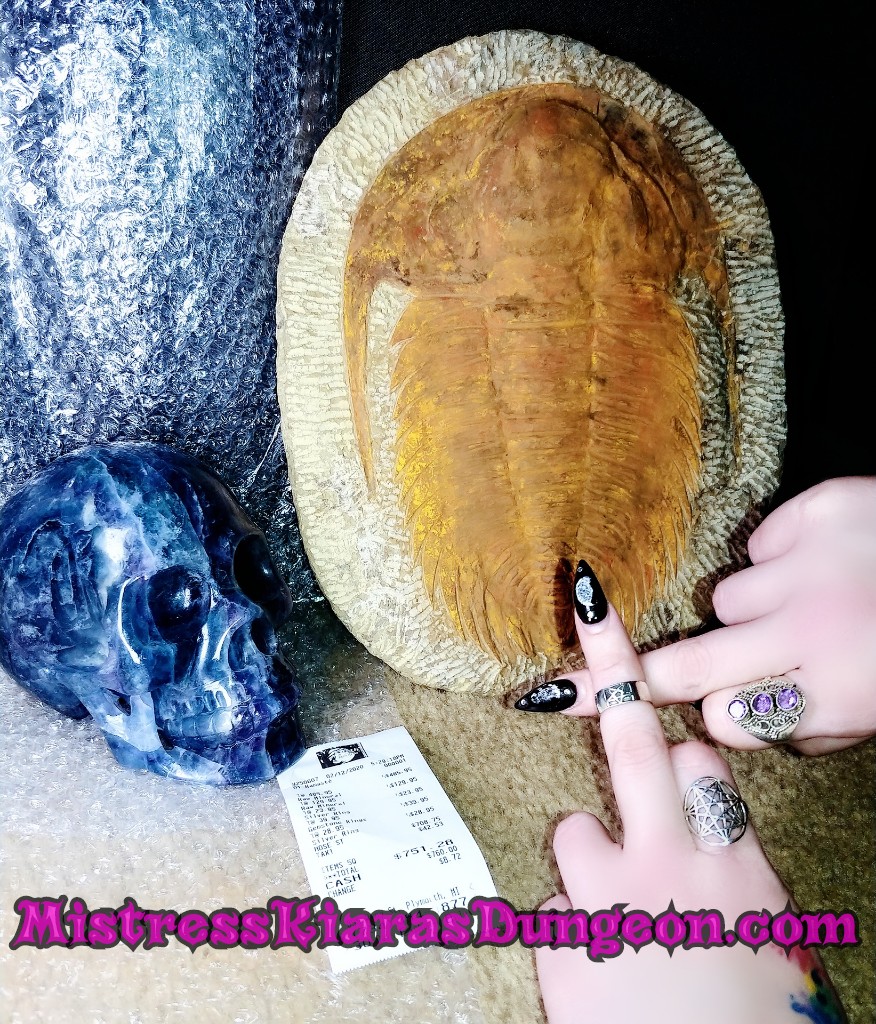 The very next day, doughboy took Me shopping at a witchy shop that's a bit further away but has a MUCH better selection. It's called Earth Lore and it is by far one of My favorite places to shop! He bought Me $751.28 worth of presents! 3 new rings, a huge trilobite fossil, and a fluorite skull that's nearly human sized! I love them all sooo much! Now who's going to buy Me display stands for them...?
I know I hinted at a matching tattoo appointment with doughboy for next month, but be sure and follow My Twitter for an even bigger announcement about his continued loyalty, devotion, addiction, and servitude to Me later this week...
Valentine's Day Assignments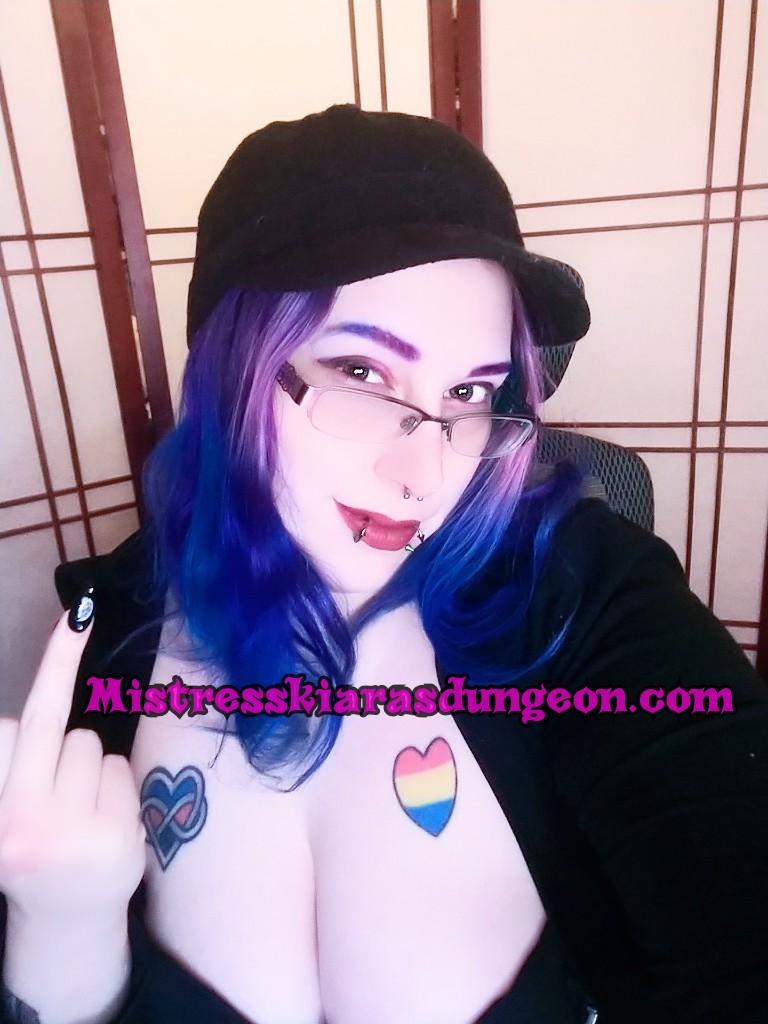 Do you have any plans to celebrate Valentine's Day? Well you're in luck because I don't, which means I'll be here to do sessions with you All night. Not available today? That's ok. Are you married, dating someone, or single? I've made individual assignments for each category for you to choose from. Click the proper link below for a hilarious humiliation assignment just for you lol!
By some miracle, I'm dating someone
I somehow managed to trick someone into marrying me...
I can't wait to see how well you do on these assignments lol! BF-1 and I brainstormed together on them, so you KNOW they're super sadistic... And don't worry if you don't see this until after Valentine's Day; these assignments can be done any day of the year!
Valentine's Day Clip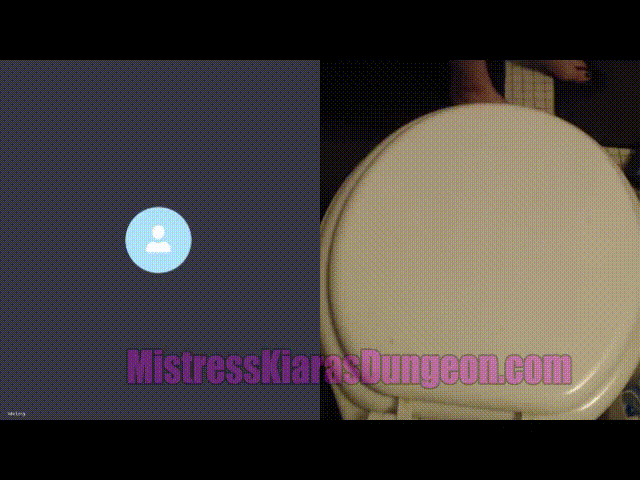 So what happens when a slave messages his Mistress the day before Valentine's Day, begging for My attention, but can't afford a full cam session? Well, this clip of course! This loser couldn't afford to pay My rates for normal cam sessions. he apparently has no self control either (let's be honest, I've probably warped his mind with My beauty and intelligence). Instead of saving his pennies for a regular session, he pays a cheaper tribute and begs Me to let him stare at My garbage can or toilet bowl xD
In this 14+ minute special Valentine's Day clip, he stares at the potty as I talk to one of My boyfriends on the phone. Then when BF hangs up I switch to teasing and tormenting this pathetic freak, even giving him a swirly LOL!
Subscribers to My AVN Stars get a FREE preview of this clip, along with aaaallll the other sexy content I post there every week! Aren't they lucky...? Why aren't you one of them!? Go sign up, and then buy the full clip using one of the links below!
Ok, I've finally caved! All My Domme friends have been getting on My sexy, curvy ass about making an OnlyFans and a ManyVids, and I FINALLY got around to doing it! OnlyFans will have the same update schedule as AVN Stars, and mostly the same content as well. There will be a few differences, however. For example, OnlyFans doesn't allow Me to talk about toilet play, so I couldn't post the free preview there. However, OnlyFansDOES allow Me to do cool stuff, like offer discounts if you subscribe for multiple months at a time, do timed discounts, and do other fun stuff like offer the next 10 subscribers 50% off. Which I'm doing, btw... Simply go to My OnlyFans and sign up now to get a whole month for just $5! And what's even cooler, if you send a new fan to My page and that fan signs up using your link, you get the next month for free! I know, I'm so generous...
As for ManyVids, it will be replacing kinkbomb as another platform to purchase all of My clips. I've uploaded today's clip and will be working this month (and maybe next... oof, I have a LOT of content xD) at adding My femdom clips and videos to ManyVids. Be sure to follow Me there and "heart" all of My content even if you can't afford to buy any!
That's it for now, pets. Ok, it's not, but if I kept going I wouldn't have time for all the sessions I've been booking today! If you can't play right now, then check out all of My hot femdom content that I've created since My last blog post…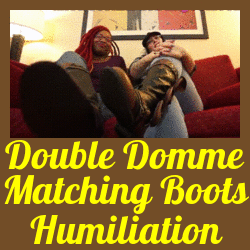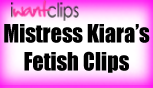 Empress Hana and I have matching new boots that a sub purchased, and you're going to worship them for Us! We show off Our sexy knee-high steampunk boots, shoving them right up into the camera lens for you to worship and adore, all the while humiliating you for Our amusement for 7 minutes!
---
How many times do I have to warn you not to mess with a witch who practices black magic? you still have time to learn, but unfortunately, loser stevan is completely, irreversibly FUCKED. Well, I guess I COULD reverse it... If he paid Me to lol! My uncursing fee is $200. Unless you can afford it, don't piss Me off....
---
Just a simple question... Do you have a wife or a girlfriend? And, if so, am I better than her? Why, in what ways?
HOT previews of My day at the hot tub with My boyfriend enclosed ;3 Full versions available to AVN Stars Subscribers only! Click here to subscribe now and get ALL My hot content!
---
This assignment was a collaborative effort between Myself and My Boyfriend. Only for seasoned CBT pets! Requires: lots of thick & sturdy string, scissors, and lots of clothespins (the pinchy kind) or binder clamps... Be prepared to HURT for Us...
---
Wasn't sure what to call this one, but let's just say it didn't go to plan... First off, this thing SUCKS! It hurts like hell to peel off, and it hardly even worked! In fact, it hurt SO MUCH that it sent Me into a sneezing fit... I think I'm gonna save it to put on a sub's balls lol!
you at least get a close up of what little it did pull out of My pores, which is super gross...On top of that, the video recorded at a crappy framerate, which made editing it a pain and the final product not what I wanted... Therefore, you get this whole 13 minute clip for just $5 ($11 on Clips4Sale due to size limitations)!
---
—Connect With Me—
Find Me Here: All My Links
Amazon wish list: http://www.amazon.com/wishlist/3C5E4AZCW0649
Follow me on Twitter: @HypnoFemdom
email: dominakiara@gmail.com